Joining us for the first time this year at the Canandaigua Art and Music Festival, we talked with Francesca DeCaire about her glass beads. Francesca's lampwork glass creations have a uniquely bold and playful style. Not every bead artist tackles such whimsical subjects as she does: pigs, owls, cupcakes, and more fill her collection. She also makes more traditional beads, but these too exude vibrant and eye-catching colors.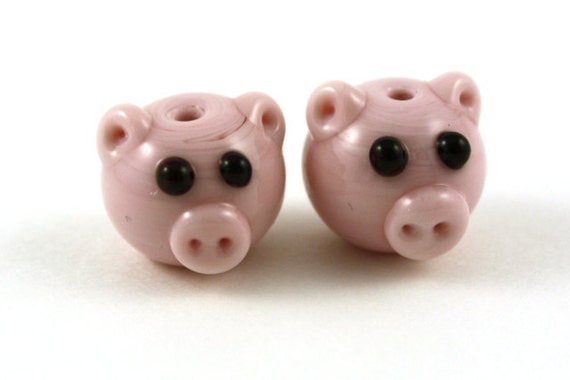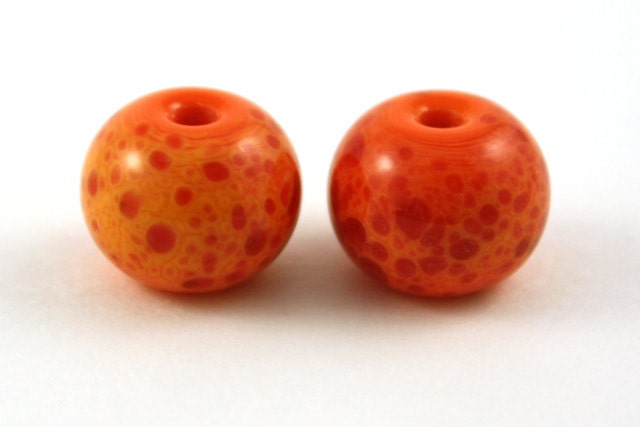 Francesca has been making beads for 7 years, but has only started selling them recently.  She found that her passion had left her with quite the stockpile of beads, and that selling them only made sense.
Consumed by bead making and melting glass,
I knew it was time to think about selling my work. I couldn't keep my creations under the bed any longer. Obsessed with trying to make each bead better than the next, I've ended up with thousands.
Francesca handcrafts all of her beads from the glass tubing (pictured above).  She shapes and sculpts them individually with the aid of a torch, a technique called "lampworking."
I learned to lampwork in 2005, making small vessels with borosilicate glass tubing and a National torch. Currently soft glass beads are my passion. I work mostly with Effetre glass. I now use a GTT Lynx Torch and have been making beads seasonally since 2008.
She describes her work as "minimalistic" when it comes to using components she doesn't create herself.  The playful and sophisticated beads and pendants certainly stand alone.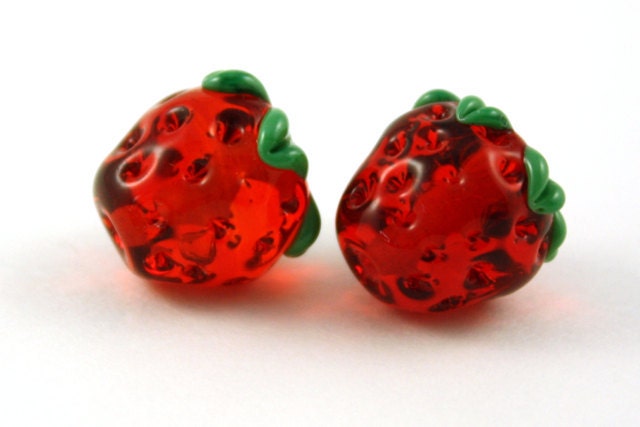 It comes as no surprise that Francesca receives glowing reviews from festival goers.  She says that customer favorites are usually her owl and cupcake beads, but she also makes marbles, glass rings, cabochon pendants, wine stoppers, and wine charms.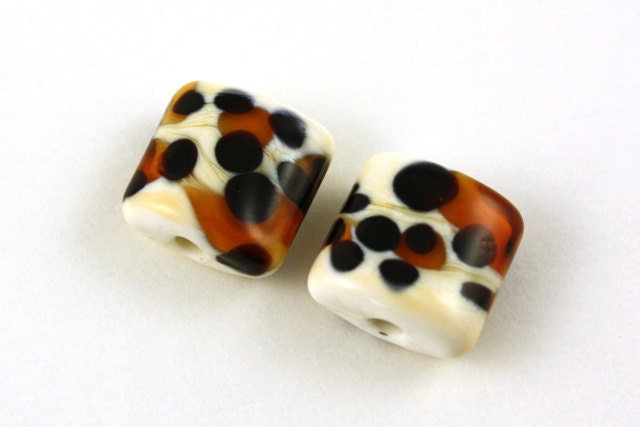 Francesca draws her greatest inspiration from her family.  Her son Lucas and his father Jason are the backbone of her project.
 I want to make these guys proud someday.

Aside from the Canandaigua Art and Music Festival from July 13 to 15, you can read more about Francesca and view her work on her website and Etsy page. The vast array of styles she showcases will certainly attract a large crowd at her booth, and we look forward to seeing her there.